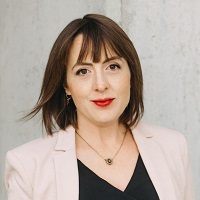 Phone:

(812) 856-7814

Email:

afmejia@iu.edu

Website:
Major:

Ph.D., Biostatistics, Johns Hopkins School of Public Health

Graduation year:

2016
Luddy A/I, Room 3027F

Dr. Mejia earned her B.S. in Industrial and Systems Engineering from Georgia Institute of Technology.  She is interested in the development of statistical methods for the analysis of brain imaging data.